20 Aug

Safeguarding Your Home's Stability: Virginia Beach Foundation Repair Explained

Your home is your safe haven where you shut your doors to the outside world and unwind. This is precisely why you must ascertain that your home's structural integrity is always secured. Your home's foundation is an essential component, which keeps it steady and secure. So, as soon as you find any indications of foundation damage, such as uneven floors and cracks, you must immediately hire a reputed foundation repair expert based in Virginia Beach. Today, let's explore every reason why keeping your home's foundation in a robust condition is paramount and everything that foundation repair in Virginia Beach entails.

Foundation damage comes in many forms, and some signs aren't always visible. However, it's crucial to be proactive and look out for potential warning signs to prevent further damage. One of the most common signs of a compromised foundation is cracks in walls, floors, or even your chimney. One way to detect foundation damage early is to check for doors and windows that are harder to close, uneven floors, and even a chimney that looks crooked. All of these signs may indicate something is going wrong with your home's foundation.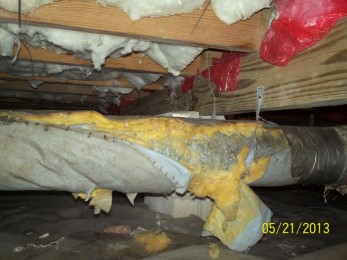 When it comes to foundation repairs, there are many methods and solutions available to address the problem. Some of the most common foundation repair solutions include slab jacking, which is a process where small holes are drilled into the damaged slab, and then the desired amount of concrete mix is pumped down into the holes to raise the foundation. Another popular repair solution is piering, where reinforced steel piers are driven down to reach the stable soil beneath the foundation. The piers are then lifted and secured, which levels the foundation, and the gaps and cracks are filled with concrete.
At Gilbert and Son foundation repair in Virginia Beach, we offer a range of services to help you keep your home safe, stable, and secure. Our foundation repair experts provide a detailed assessment of your home's foundation, which will give you insight into the extent of the damage and the best repair solutions available. We offer comprehensive foundation repair services in Virginia Beach, including slab jacking, piering, and foundation wall stabilization and repair. Our team has years of experience dealing with foundation repair issues, and we make sure to address the root of the problem so that you don't have to worry about similar issues arising again in the future.
Repairing foundation damage is essential to ensure that your home remains stable and safe for years to come. If you leave foundation damage unresolved, it may lead to further, more costly damages down the line. Not only that, but foundation damage can affect the resale value of your home, which is why it's crucial to address the issue as soon as possible.
In conclusion, it's vital to ensure that your home's foundation is in good shape to keep it safe and secure. Gilbert and Son Foundation Repair offers a wide range of foundation repair services in Virginia Beach and has years of experience dealing with foundation damage. Our team is dedicated to addressing the root of the problem and providing a comprehensive solution that will prevent future issues. Don't let foundation damage compromise the integrity of your home. Contact Gilbert and Son Foundation Repair today and safeguard your home's stability.